Happy New Year!
Was your holiday season everything you hoped it would be?
I'm in that I hate to see it go (but I'm glad at the same time) because I'm in desperate need of routine! I was invoking marathon running strategy the few days leading up to Christmas. I had one of the chants that I murmur to myself toward the end of a race, running through my head more than once-
"just get there, just get there"!
It was an amazing, crazy "race" with a glorious "finish"!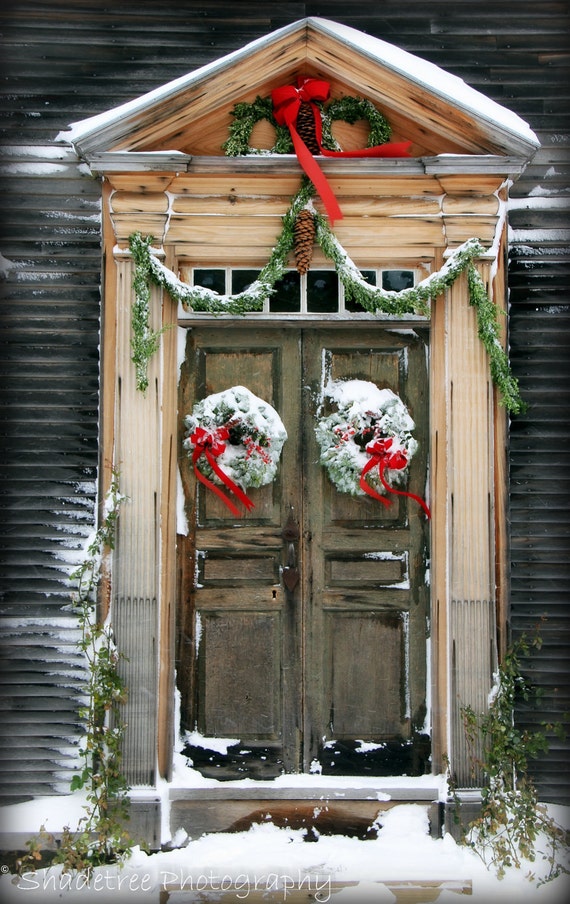 So long holiday season!
(via Shadetree Photography)
Onward we go...
When I think of January, I think of organizing. I'm sure I'm not alone. After the weight of the holiday decor, getting it all packed up and put away feels like loosening a belt. It's a fresh new start.
My posts this week are all about organization and I'll start with the pantry!
Unfortunately, I can only dream of having a pantry and doesn't this pantry look dreamy? I can see myself sitting amid my perfectly organized shelves, with
Gourmet
magazine and a cup of tea-
I wonder if it's sound proof ;)
But wait...look at this one
A pantry behind a a pair of bookcases- love it! As if books and pantry adjacent to one another isn't enough... the french doors, transom window and gorgeous light fixture make it extraordinarily perfect.
I think I'm partial to light colored pantries....
but the black cabinetry and white countertops are stunning and dramatic, especially since there is a natural light.
Here are a few from
Country Living
magazine:
Love the three panel door with chalkboard paint.
A lively color with ornate fret work.
How about replacing an ordinary door with a brightly painted screen door.
This one is a classic butler's pantry. What a luxury to have a sink, among other amenities, in the pantry.
Old House Online has an interesting article on designing pantries and some history as well.
HERE
Before you go check that out, you may want to consider this:
No room for a pantry? Do you have an empty hall available?
Soo jealous!