I was looking through Horchow's upcoming catalog this morning online and one thing that struck me is how many rooms had a pair of tables in front of the sofa instead of the usual one. I like it. It opens up the space and makes the room a little more flexible.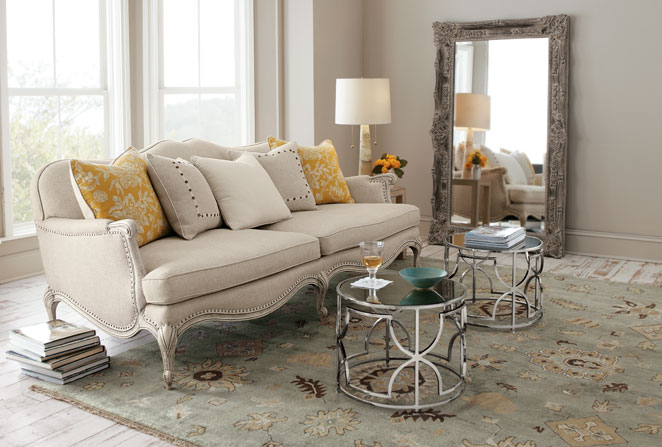 PARIS METRO
Chic seating, A grand Baroque mirror, and a fanciful floral rug create an ambiance of romance and sophistication.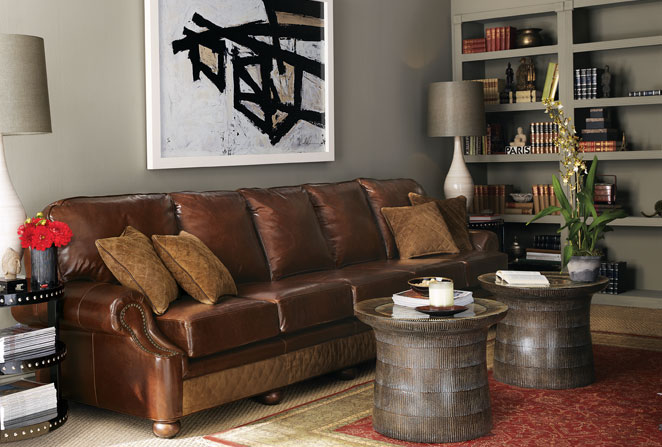 MULTICULTURAL MIX
African, Far Eastern, and European influences merge in a cozy retreat of neutral colors and complementary textures.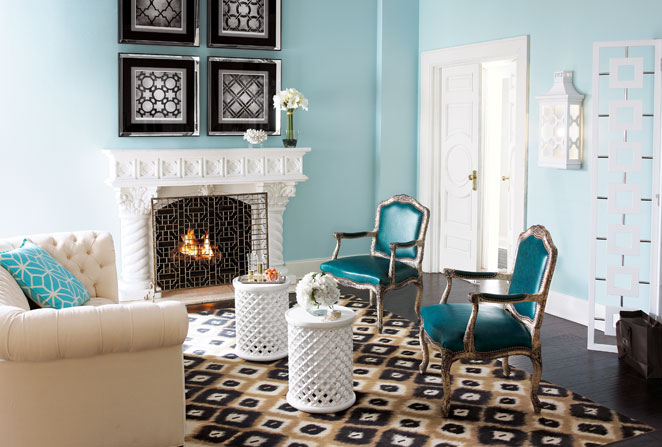 ZINGING THE BLUES
Creamy neutrals emphasize shades of blue, and an ikat-patterned outdoor rug comes inside.
MODERN BAROQUE
Balance traditional formal seating and vintage map with ice-blue accents and a modern rug.
WORLD VIEW
Exotic art and carved panels, ethnic drum tables, and a traditional rug give this room international style.
FEMME FATALE
Regal crimson walls enhance a palette of black, gray, silver and white in a room fit for a diva.
Would you use or have you used this arrangement? If you have limited space, a small, single table may be useful but out of proportion in front of the sofa- try using a pair to beef-up the look visually.
Hope you are enjoying your weekend,
Michelle
All photos and captions from Horchow